October 23
@
17:00
–
19:00
CEST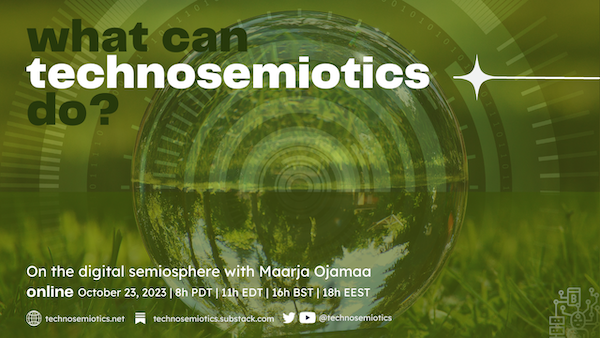 Our October 23 seminar guest is Maarja Ojamaa. We discuss Juri Lotman's concept of semiosphere, adapted to the contemporary digital world.
Maarja says: "I will present the work that we undertook together with Indrek Ibrus and John Hartley in adapting the Lotmanian model of the semiosphere to our digital and globalized times. In this we attempted at explaining the world-scale mechanisms that shape media, meanings, creativity and change. These mechanisms, once confined to localized systems, now transcend geographical boundaries and have far-reaching implications in our increasingly interconnected world. On this background, I will ask about the role and function of the concept of culture in making sense of our technology-saturated world."
Maarja Ojamaa is Associate Professor at the Department of Semiotics, University of Tartu. Her research focuses on digital culture, semiotics of cultural education, cultural autocommunication, and transmediality.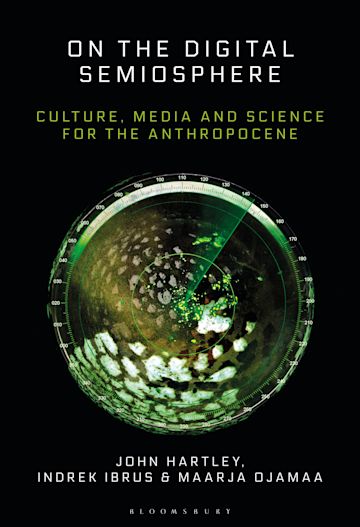 On the Digital Semiosphere available in Bloomsbury Publishing »
On the Digital Semiosphere book website »
To prepare for the seminar, you are welcome to read either the entire Part Six "Cultural science for the Anthropocene" (pp. 269–310) or focus on Chapter 20 "Where to now, planet?" (pp. 303–310).